This weekend at Bitelicious, a special theme is going around 😉 While we're carefully preparing some of your favourite, hearty foods, we've also decided to integrate the celebration of a special day into our weekend menu.
The 9th of March it is not just The Romanian Mucenici Day, it marks also, The Meatball Day, so what better time than now to make some of our delicious, meatball-themed dishes?
Menu for 6th – 9th of March
As a starter:
Meatball soup (ciorba de perisoare) – £6.50
The first of our meatball-themed dishes, this soup is a favourite among Romanians and for good reason. The meatballs are perfectly sized and seasoned, and the broth is exactly what you need to warm up.
For your main meal you can choose:
Meatballs Stew (Chiftelute marinate) served with mashed potatoes – £7.50
These saucy meatballs are just the dish you need to be able to fully appreciate the deliciousness of this theme.
or
Chicken breast stuffed with crispy bacon and topped with melted cheese with mashed potatoes as a side – £7.50
We figured you might not want to join in on the meatball celebration, or you'd want to mix it up a bit, so we've thought of an option to suit any taste. This chicken has been a star every time we've had it on the menu, so regardless of its lack of meatballs, you'd still be in good hands.
This tasty weekend menu will be available until the 9th, as Meatball Day falls on a Monday, so you have an extra day to come in and try these dishes out!
Also, you can find more about Romanian cuisine here 
 or you can look at the Bitelicious website, where you can find lots of options for Romanian food, as well as our Menu and you can choose any combination of starter and main meal you like.
Meanwhile, don't forget about our other Romanian specialties: Brasovence, fried chicken leg with polenta and homemade garlic sauce. Also, we added to our menu, polenta with sour cream, cheese and fried egg, as well as Romanian sausages with chips.
Please leave some room for the dessert! 
We have a large variety of cakes and the unbeatable banana bread. Also, you can choose from our large range of pancakes. Please remember that we also have fresh papanasi (cheese donuts) if you desire 
We'll have all of Romania's favourite desserts: amandine, savarine and Diplomat cake and of course our consecrated biscuit salami (salam de biscuiti).
Don't forget about our new entry dessert, Chocolate-covered strawberries with ice cream and whipped cream, but also, remember that this weekend you have a unique and delightful dessert, Mucenici 🙂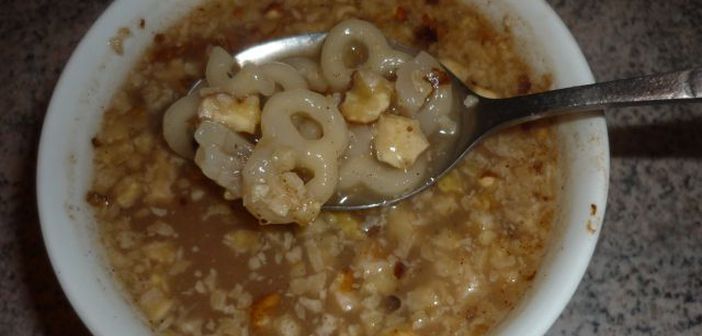 In the mean time, if you have a special event, please remember that we are here for you and we can do everything you wish for your successful special day! You can ask for any delights for your special days: anniversaries, celebrations, home or office parties or any other event.
Just step into our Bitelicious Universe and you'll have a special weekend
We are waiting for you in our cosy coffee shop to spend some special time together